Brielle Garcia
Snapchat, Spark AR, Unity - AR/VR Designer & Developer
---
brielle@tacolamp.com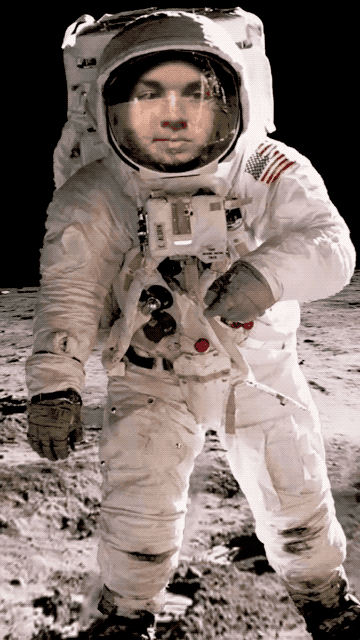 The Moon
Simple AR effect to put the user on the Moon. Head movement controls camera placement.
Fancy Dress
3D scan, retopo, and rig to use with Snapchat's full 3D body tracking.
Godzilla vs Kong
Fun project promoting this film's release.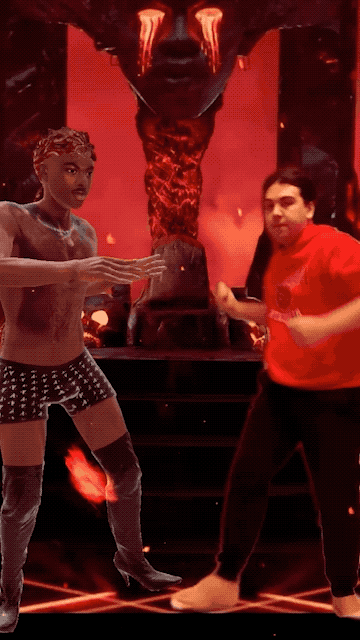 Lil Nas X - Dance
Custom 3D character modeled, rigged for use with Snapchat's full 3D Body tracking.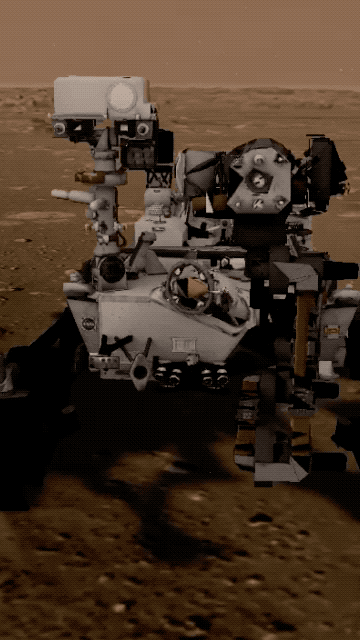 Walk on Mars
An AR experience where you can walk around on Mars and look at the new rover.
Scoob
AR Effect that puts the user inside the Mystery Machine and allows them to control the camera movement.
Samus (Prototype)
Protoype testing out Snapchat's 3D Body tracking.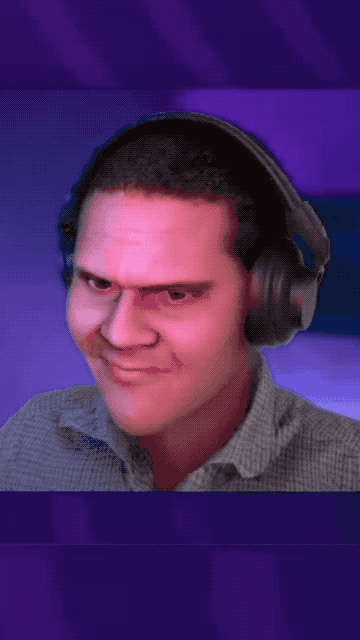 Reggie
AR project with Unity. Uses ARKit for face animation. Custom 3D character and rigging.
Fresh Prince
Snapchat & Spark AR effect.
Doom (Prototype)
An experiement to test FPS controls using head movement.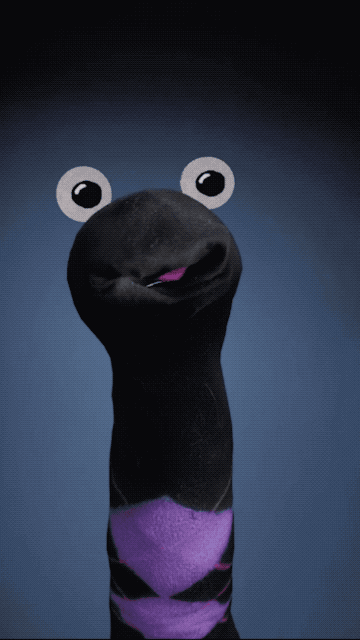 3D Sock Puppet
Snapchat AR Lens. Photogrammetry scan of a real sock. Rigged in Cinema 4D.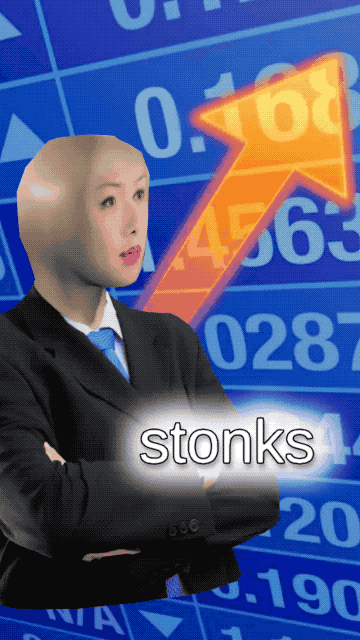 3D Stonks
Modeled from scratch. Snapchat Lens.
Desmond Dance
Custom 3D character using full 3D body tracking in Snapchat. Face blendshapes work simultaneously too!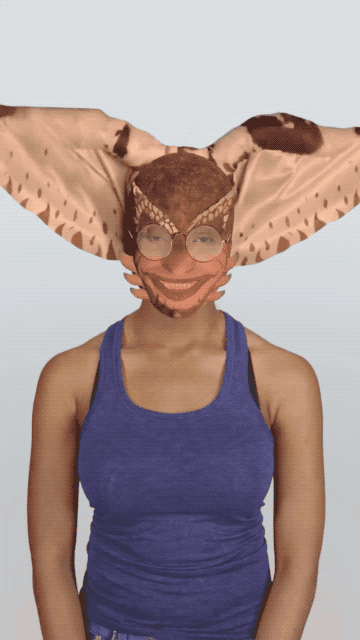 Desmond
Custom Snapchat lens of the character Desmond by Nick Lutsko.
Amelia Earhart
Snapchat lens celebrating Alemia Earhart. Allows the user to control the plane's movement.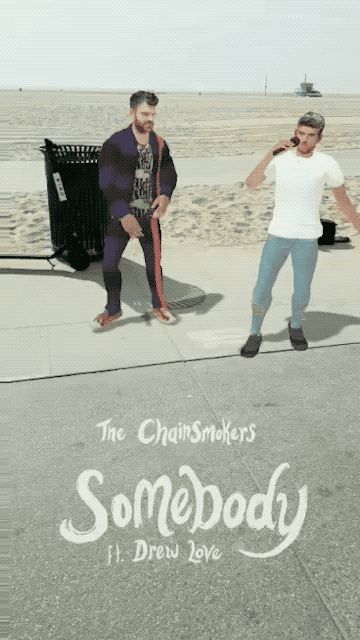 Chainsmokers
Full custom 3D characters. 3D face scans and rigging. Motion capture body and face performance.
Max Headroom
Custom character using custom a Face mesh.
3D Gameboy Camera
3D scan of Gameboy system. Custom material for pixelated effect on screen.
GigaChad
Custom character using custom a Face mesh.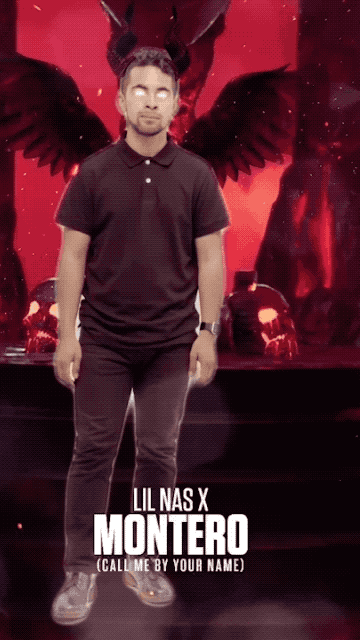 Lil Nas X - Wings
AR effect replicating the effects in the "Montero" music video.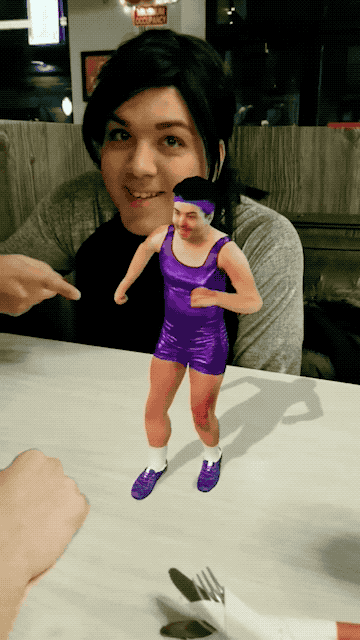 Neon Boogie
Full 3D scan and motion capture for Snapchat lens.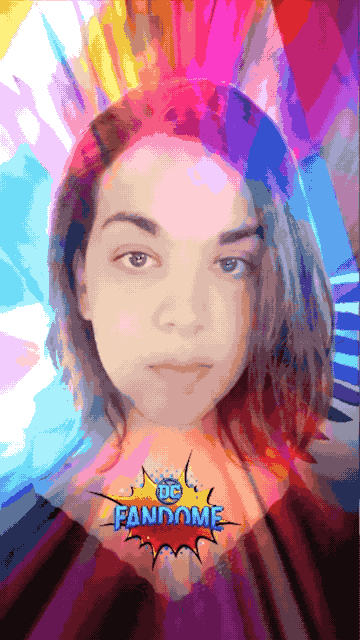 Wonder Woman 84
Port of a Snapchat Lens to Spark AR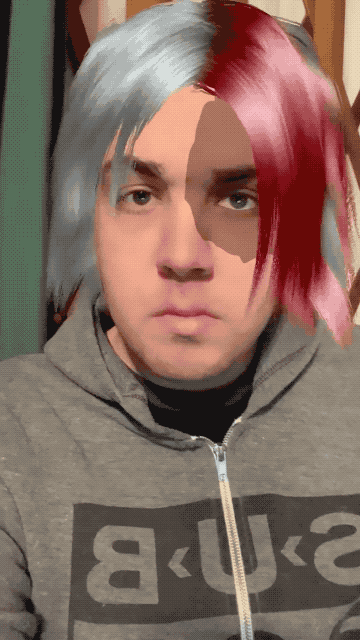 Anime Hair
AR Hair Effect inspired by My Hero Academia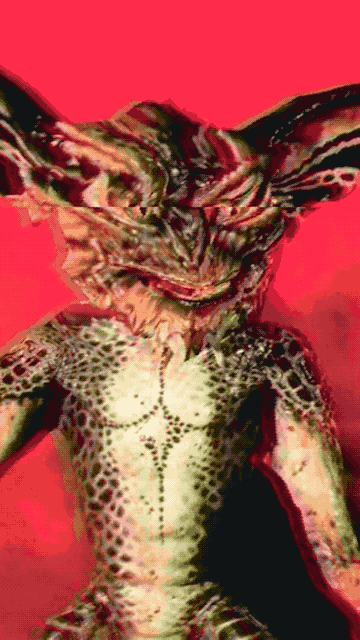 Gremlin
Face rigged 3D character AR effect.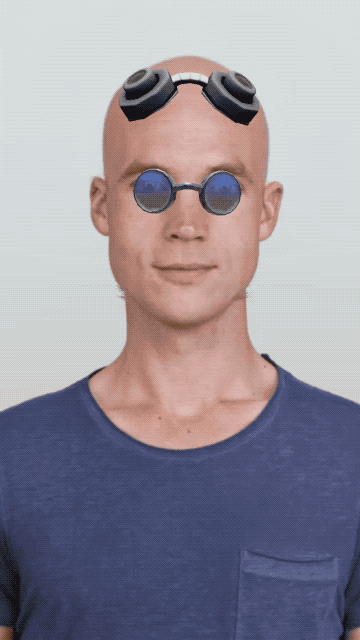 Eggman
A Snapchat lens inspired by Dr. Eggman from the Sonic games.